IYENGAR YOGA CLASSES/SCHOOL,TOKYO, JAPAN.
BKS IYENGAR CERTIFIED SENIOR INTERMEDIATE LEVEL 2 INSTRUCTOR.
SINCE 1923.



Bilingual lessons in English and Japanese in centrally located studio in Azabu area.


NAMASTE

I honor the place in you in which the entire universe dwells.
I honor the place in you which is of love, of truth, of light and of peace.
When you are in that place in you, and I am in that place in me, we are One.—

"The still waters of a lake reflect the beauty around it. When the mind is still, the beauty of the Self is seen reflected in it." —BKS Iyengar


JAPAN IYENGAR YOGA ASSOCIATION WAS FORMED BY SHRI BKS IYENGAR iIN PUNE, INDIA, AT THE RAMAMANI IYENGAR YOGA MEMORIAL INSTITUTE (RIMYI) IN 1988, IN PUNE, INDIA.

Tokyo Iyengar Yoga Circle was subsequently formed in 1988 in Tokyo, Japan by Rajay Mahtani.

Rajay is a certified and qualified senior intermediate, BKS Iyengar method instructor.
She is one of the 7 founding members of the Iyengar Yoga Association of Japan (1988).

Her classes introduce students to the practice of yoga for health, balance and inner peace.



"Yoga is like music. The rhythm of the body, the melody of the mind, and the harmony of the soul, create the symphony of life."—BKS Iyengar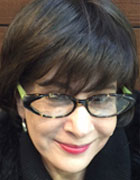 Rajay Mahtani has been a student of yoga for most of her adult life. She has taught yoga at Tokyo Yoga Circle, Oasis Center for Body Mind and Spirit and for the Tokyo American Club. Most of her adult life has been dedicated to studies on the path of yoga, meditation, health according to ayurvedic principles, fasting, internal organic cleansing and spiritual healing and evolvement. Her search for self knowledge and desire to study yoga led her to her native country, India, where she met BKS Iyengar. BKS Iyengar is one of the foremost teachers of Yoga in the world and has been practicing and teaching for over sixty years. Serious students of yoga now follow his method and there are Iyengar yoga centres all over the world. He has written many books on yogic practice and its philosophy including "Light on Yoga," "Light on Pranayama," "Light on the Yoga Sutras of Patanjali", Yoga, The path to Holistic Health" and more. . BKS Iyengar passed away due to natural deterioration and old age on August 20, 2014 in Pune, India, at the age of 96. He held a remarkable yoga practise close until his very last days.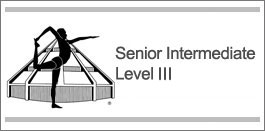 Rajay is a certified BKS Iyengar method teacher and has completed her teaching certification training at the Ramamani Iyengar Memorial Yoga Institute in 1988. She has studied with BKS Iyengar, his son, Prashant Iyengar, and his daughter, Geeta Iyengar at the Ramamani Iyengar Memorial Yoga Institute in Pune, India. Rajay has studied intensively in Pune, India undergoing this intense training from 1983-1988, when she was certified by BKS Iyengar. She has also just completed an intense sabbatical from October 2013-March 2015.
In April 2015, she returned to her home country of birth Japan and opened her own yoga space,Tokyo Iyengar Yoga Circle, a serene and charming studio surrounded by greenery in the Mianto-ku, Azabu area of Tokyo.
She has also studied the science of ayurveda with Dr. Vasant Lad, globally acclaimed ayurvedia professor and physician from Pune, India, and Albequerque, New Mexico at his retreats at Mount Madonna Center in Santa Cruz, California. Furthermore, has studied Vipassana at Igatpur,India to explore the meditative techniques offered there. She has studied Zazen in Japan. She has undergone detoxification and fasting programs in Thailand over the past 25 years. She continues to return to Thailand twice a year for personal retreat and detoxification. Her strongest influences are Gurdjieff, Ouspensky, J.Krishnamurti, Sri Ramakrishna,, DT Suzuki, Alan Watts, Ram Dass, Sri Nisaragadatta Maharaj, Shri Ramama Maharishi, Shri Aurobindo,(she has spent long periods in Pondicherry and Auroville in the 80's), Dilip Kumar Roy, Ma Indira Devi, BKS Iyengar, Geeta Iyengar and Prashant Iyengar.


Rajay is currently a senior member of the Iyengar Yoga Association of Japan, which was founded by BKS Iyengar in1988 with 7 of his senior disciples from Japan..


Rajay has be so fortunate to have the opportunty to share some of her yoga experiences with Yoko Ono, the widow of late John Lennon.
Her encounters withYoko Ono continue to have powerful and profound influences on her. Other celebreties she has taught include The Grateful Dead and Hayami Yu, whom she appreared on TV with. She has also appeared in a popular Japanese NHK television program called "Egolian" teaching yoga to Japanese children.


IYENGAR YOGA


The Iyengar Yoga Teacher Certification system is known as one of the most extensive and strict trainings, which takes years to complete. The teacher as an ongoing lifelong process and commitment continues this training. Senior BKS Iyengar teacher standards are maintained by a very rigorous Certification system. All teachers visit Pune regularly to further their studies with the Iyengar family. Knowledge of the Iyengar technique is essential for a qualified Iyengar teacher, but so too is the capacity to communicate to learners the art of yoga as derived from and based on the studies, experience and practice of the teacher. Rajay has been particularly influenced by the teachings of Prashant Iyengar, yoga master par excellance, who is a musician and poet in his expression of yogic philosophy.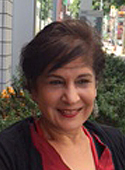 In Rajay's classes, special focus is placed on breath awareness, correcting alignment in postures, developing strength, flexibility, balance, coordination and stamina, working towards integration of breath, body, mind and spirit. Emphasis is also placed on restorative and therapeutic yoga, which the system is well known for. Rajay has been on the path of exploring yoga, meditation, chanting and sound therapy, soul searching through the modality of various forms of music, ayurveda, herbology, aromatherpy, diversified detoxification methods and benefits, and general holistic health and healing for over twenty five years. She continues to return to India to the BKS Iyengar Institute yearly to attend courses and deepen her practice. Over the years, she has also inspired many of her students who have established and developed their own yoga teaching careers. For her personal growth and development Rajay spends three weeks a year for detoxification and retreat in Thaland. Her devotion to the Iyengar method, her discipline her love for yoga and her experiences of the therapeutic effects that yoga practice has on the body, mind and spirit led her to the experiece of yoga as her lifepath.

Tokyo Yoga Circle offers use of yoga equipment free of charge.

Rajay wishes to share her studies and experiences of yoga with serious and committed students and pratitioners.

Read more about yoga here....

THE IYENGAR FAMILY

Yogacharya BKS Iyengar is the one of the foremost pupils of the distinguished Yoga master T. Krishnamarcharya. BKS.Iyengar was born 1918 into a Sri Vaishnava Iyengar family (a priestly Brahmin caste) at Bellur, Karnataka, India. He was the 11th of 13 children, and his father was a schoolteacher. BKS Iyengar's birthplace Bellur was in the grip of an influence epidemic, renderring him sickly and weak. Throughout his childhood he suffered with malaria, tuberculosis, typhoid feve and malnutrition.When he was five years old his family moved to Bangalore and his father died 4 years later.

In 1934 Sri Krinamacharya, his brother-in-law asked the 15 year old Iyengar to go to Mysore, to improve his health through yoga practise.His health did indeed improve and BKS Iyengar considered his bond with his brother-in-law as a turning point in his life. In 1937 Shri Krinamacharya sent BKS Iyengar to Pune to spread the teaching of yoga. In over 60 years of intense and steadfast practice he has evolved a wide range of methodologies and techniques. He has discovered numerous esoteric facets of this profound science. He has created and propagated unique ways of practicing and teaching the science of Yoga. In particular, B.K.S. Iyengar's restorative and therapeutic work has earned him the reputation of being one of the foremost healer's in the Yogic tradition.

BKS Iyengar taught yoga to well known personalities including Jiddu Krishnamurti, Jayaprakash Narayan, Yehudi Mehunin, Aldous Huxley and Queen Elisabeth of Belgium. BKS Iyengar's turning point was the invitation of Yehudi Mehunin to visit him in Swittzerland in 1954. From then on, BKS Iyengar travelled regularly to teach in Asia, America and Europe.

Shri BKS Iyengar left his body on August 20, 2014, amidst his loving disciples and family members.

Geeta Iyengar was the late daughter of late BKS Iyengar and has studied philosophy and is a doctor of the science of ayurveda. She incorporates her knowledge into her sensitive and profound teachings. She is well known as the author of Yoga, a Gem for Women.

Prashant Iyengar is the son of BKS Iyengar. His devoted students for the theory, practice, philosophy, religion, psychology and mysticism of yogic sciences know his teachings. Sri Prashant Iyengar, a musician, philosopher and Yoga teacher par excellence continues to unfold esoteric and mystic revelations of the science of yoga and it's philosophy and through his soul searching research on the connections of body and mind and the entire realm of mystery that lies between the body and mind. Sri Prashant Iyengar is extremely well versed in the classical scriptures and shares his unique gems of insight with his students from all over the world through his classes, books and audio discourses.

BELLUR TRUST (BKSSNT)

The Bellur Krishnamachar and Seshama Smaraka Niddhi Trust (BKSSNT) or the Bellur Trust is a charitable trust formed by Shri BKS Iyengar, his family and students, with the objective of undertaking educational, social, cultural and health related projects of the upliftment of Bellur, (the birthtown of BKS Iyengar). Bellur is a poor and backward village in southern India.

Shri BKS Iyengar's vision for Bellur is to establish the village as a model through the provision of educational, medical, social and cultural facilities. He wised to provide opportunities to raise and enhance the general quality of life and improve the future prospects for the young in the community.

It is hoped that from this firm foundation that lasting social and economic reform can be achieved. Shri BKS Iyengar's father was a schoolteacher and taught in a school in a nearby village as there was no school in Bellur until a primary school was built was Shri BKS Iyengar in 1967. In the past several years a large space for yoga classes has been added, a 50,000 gallon water tank has been erected to provide clean drinking water to the village. A fully staffed high school (Smt Ramaani Sunderaja Iyengar High School) has been built with the villagers sending their children to enroll at 8th grade school fees for the students have been waived and a system of free education established for those who come from underprivildged homes.

School uniforms, books and stationery have been provided free of charge.
A kitchen has been built to provide a free midday meal.
The necessary infrastructure of boundary fences, power supply and road access has been established.
A day hospital providing for the health of the villagers has been built, equipped and staffed.
A guest house has been built to provide accomodation to vistitors to Bellur.
Restoration and building of the first Sage Pattanjali temple.

Future plans are ambitious. Shri BKS Iyengar has asked his students worldwide to lauch individual or group fund raising initiatives to further projects which the Trust has embarked upon. For futher information about the Trust and its work please visit www.bksiyengar.com.

Shri BKS Iyengar has asked his students world wide to launch fund raising initiatives to help raise the significant amounts of money to further the already successful projects which the Trust has embarked upon. You can donate individually or you can organize a group project. For further information about the Trust and its work and to download the donation form go to www.bksiyengar.com . Read more about yoga here....


WHAT IS IYENGAR YOGA?

The BKS Iyengar method of Yoga is initially learnt through the in-depth study of asanas (posture) and pranayama (breath control). BKS Iyengar has systematised over 200 classical yoga Asanas and 14 different types of Pranayamas (with variations of many of them) from the simple to the complex. These have been structured and categorised so as to allow a beginner to progress surely and safely from basic postures to the most advanced as they gain flexibility, strength and sensitivity in mind, body and spirit.


In practice the Iyengar system of yoga focuses particularly on the following important aspects that are taught by BKS Iyengar trained and certified teachers.


BODY ALIGNMENT

Correct body alignment allows the body to develop harmoniously in an anatomically correct way so that the student suffers no injury or pain when practicing asana and pranayama correctly. Technicalities are the precise and are given to explore the benefits of the asana completely. BKS Iyengar's unrelenting emphasis on correct anatomical alignment and methods of working has refined the therapeutic aspects of Yoga. Thus practice of Iyengar yoga will often result in eliminating aches and pains taught under the supervision of an Iyengar method trained and qualified teacher.


SEQUENCING

With the BKS Iyengar method sequencing there is a powerful cumulative effect achieved by practicing asanas in particular sequences. Any given class may comprise of various sequences and there is no set sequence. However Iyengar yoga teachers are trained to group together particular sequences of asanas in a given set of guidelines in the methodology. This exposes the student to a variety of ways to practice yoga depending on various factors. The concept of timings means postures are held for considerable lengths of time to let the effects of the poses penetrate deeper within the individual. Sequencing is the way in which BKS has grouped together particular postures or groups of postures to achieve a particular physical, physiological or mental effect. Sequencing can apply to postures, or even to points in postures, and can totally transform a practice.

TIMING

The concept of timing is the way that the postures can be held for different lengths of time to enable a more profound exploration of the physical and mental benefits of the asanas. With the help of props, postures can be held for considerable lengths of time to let the effects of the poses penetrate deeper within the individual. Timing enables an enhanced experience of the asanas.


USE OF PROPS: AN ESSENTIAL ASPECT OF IYENGAR YOGA CREATED AND DEVELOPED BY BKS IYENGAR

BKS Iyengar is unique and is the master who invented and developed the use of props to help the body into the correct positions required. Props are objects like wooden blocks, chairs, blankets and belts that help one adjust or support oneself in the different postures so that one can work in a range of motion that is safe and effective.

All bodies are different and people have different weaknesses and strengths. BKS Iyengar yoga teachers have been systematically trained to help their students with the use of props.

BKS Iyengar's early teaching experience showed him how pain or injury can result from a student straining in a yoga pose. He experimented with "props," modifying poses until the student could practice without strain. Iyengar also explored how these modified poses could help people recover from illness or injury. It is because of his creativity that the restorative poses, most of which have been developed or directly inspired by him, are such powerful tools to reduce stress and restore health.

It is due to the creativity and profound insight of BKS Iyengar, which has enabled the practice of yoga with the use of props to reach practitioners who would not have been able to otherwise experience the benefits of yoga. This, in particular, makes the system unique and different from other systems of yoga.

Yoga practitioners over the past few decades have benefited from these gifts that he has shared with students of yoga. He continues to further develop his life's inspiration and teachings through daily practice at his present age of 90. His dedication and love for yoga continue to be the deepest inspiration to his devoted disciples from all over the world.


RESTORATIVE AND THERAPEUTIC YOGA:
AN ESSENTIAL ASPECT OF IYENGAR YOGA CREATED AND DEVELOPED BY BKS IYENGAR

Restorative Yoga is a term, which is now frequently used in yoga communities. Unfortunately it is commonly misunderstood and misrepresented.

Restorative Yoga was created, developed and systemized by BKS Iyengar. It is an integral part of any given Iyengar yoga class.

Restorative Yoga is an anitdote to modern day stress, in addition to numerous other benefits.

BKS Iyengar yoga teachers are trained to incorporate restorative yoga with the use of props with correct sequencing and timing. Restorative yoga and the use of props are part of the BKS Iyengar method and intrinsic to the system and can comprise of an essential part of any given class. This method of practice is not treated as a separate subject or method of practicing yoga.

Yoga enhances flexibility, strength and sensitivity of the mind, body and spirit. These are timeless attributes of benefit to anyone anywhere, which is why yoga has been practiced for well over 2,000 years.

BKS Iyengar method of yoga has very effective restorative and therapeutic benefits for the modern human. In particular, it is an excellent method for dealing with chronic fatigue, stress and recuperation from illness.

The best antidote for stress in the Iyengar system is RESTORATIVE AND THERAPEUTIC YOGA, the state of resting deeply while still conscious. This kind of rest is different from sleep. Although sleep has highly restful attributes, deep states of sleep include periods of dreaming, which can increase muscular and physiological tension. By comparison, relaxation is a state in which there is no movement, no effort, and the brain is quiet.

Modern-day humans often are unable to resolve their stress, so their bodies are frequently in a state of readiness to fight or flight. With their adrenal glands continuing to pump stress hormones, people lose nutrition because their digestion and elimination systems are slowed down. Other important bodily functions, including sleep, are suppressed.

When the mind alerts the body that danger is present, the adrenal glands secrete both adrenaline and noradrenalin hormones that act upon the autonomic nervous system to help prepare the body for fight or flight. Heart rate, blood pressure, mental alertness and muscle tension are increased, and adrenal hormones cause metabolic changes that make energy available to each cell. For added efficiency, the body also shuts down systems that are not an immediate priority, including digestion, elimination, growth, repair and reproduction.

In a chronically stressed state, the quality of life and sometimes life itself is at risk. The body's capacity to heal is compromised, which can inhibit recovery from an existing illness or injury, or create a new one, such as high blood pressure, ulcers, back pain, immune dysfunction, reproductive problems or depression. These conditions add stress of their own and the cycle continues.

An added benefit is that although the therapeutic aspects of asana and pranayama have been known for centuries, BKS Iyengar's unrelenting emphasis on correct anatomical alignment and methods of working have refined the therapeutic aspects of Yoga. Thus practice of Iyengar yoga will often result in eliminating aches and pains and improving posture. Iyengar Yoga can also be used to treat many ailments, including extremely serious medical conditions, under the supervision of a suitably experienced teacher.


THE WORK OF PRASHANT IYENGAR

Are paradigms of practice necessary?

A view on the modes of practice:

In his revealing work, The Alpha and Omega of Trikonasana, Prashant Iyengar, son of BKS Iyengar, names seven paradigms (modes) of practice that can be applied by the sadhaka (aspirant).

He makes the observation that Iyengar Yoga students are often caught in a hurricane of doing.

By this he implies that we are busy with our actions, and our intention is to further action (to improve; to go further and progress).

If Yoga is a study of cause and effect within the consciousness then how can we study the outcomes of our actions with the same intensity that we apply to the actio ns themselves. If the study of cause and effect were held in the body alone it becomes as study of physics.

A study of forces applied to muscles and joints and their outcomes.

Yoga however is a study of consciousness; a study conducted within the consciou sness, within and by each individual tyranny of mental chaos and moral confusion.

Personal freedom is the concern normally associated with the private sphere, and morality with the public sphere. However they are inseparable. In the ancient Indian hierarchy of values, a concern with ultimate spiritual freedom is dominant. Yet the discipline tha t is required to achieve freedom is rooted in moral behaviour, according to Patanjali. Even though proper moral action in the world is not the goal of yoga, a great vow to live by the universal principles of non violence truthfulness, avoidance of stealing. The cultivation of friendship, compassion, joy and impartiality towards all creatures, a central formula of Buddhist ethics, is also deemed effacious for achieving the absolu te tranquillity of yoga
The antiworldly isolation prescribed for certain stages of yoga is not the ultimate yogic state. Periods of solitude are necessary, but one need not renounce the world forever to practice yoga.

Yoga is primarily concerned with th e effects of our actions upon ourselves. We study actions and their content. We study the intent with which an action is undertaken. On the surface actions appear one dimensional and yet they contain unspoken desires, fears and intentions. When we observe our consciousness we often encounter the residues from past experiences, Samskaras. These residues propel us to further action. Actions are not devoid of motive, they are inseparable.
To undertake a study of cause and effect we are confronted by the cha llenge of using one part of the mind to study another aspect of mind. There must be one part of the mind capable of distancing itself 1st in order to evaluate the experience. The difficulty to step outside of our own conceptual schema and observe it's functioning requires a way of identifying the constituents of experience. We must find a way to identify what is at work and form a methodology that provides consistent set of outcomes in order to navigate the terrain of our inner world.

Citta
Patanjali wrote his famous sutras after centuries of enquiry and disputation.
His work is a culmination of the centuries of practice and the debate between practitioners. He sits at the end of a long line of sadhakas and teachers. In the absence of modern tec hnological advances to objectify content of the body and measure brain activity the Yogis had devised a classification of consciousness (citta).

Citta is described as being made up of the below 3 parts.

Manas (Mind). The thinking mind. The aspect of consciousness that moves from this to that, oscillates, is inquisitive and roams.
Ahamkara

(I ness). Ego or I consciousness entangles us in experience. We stand in relation to an event.

Buddhi (Intelligence) The capacity to differentiate, make choices and evaluate experience. Through intelligence we develop discrimination What we see in this classification is a breakdown of conscious awareness into three constituents. Patanjali tells us that the consciousness can roam and oscillate, reflect the ego, or become steady to discern. When any one aspect increases, the others diminish proportionally. It should be noted that unlike many modern therapies Yoga is not concerned with the content of thought. Inherent in this schema is a recognition of the seductive nature of our internal dialogue. Often described as the turning of the wheel of thought, the more we think the more thought is provoked. In Yoga, we do not sift the content of the mind but stand ba ck to observe its attributes. A method of objectifying experience in order to witness the movements is delineated. Ultimately Yoga is not looking to explain the content of the mind acts as it does and on this basis yoga is not defined as a therapy. It is n ot remedial. What we see here is a classification to observe the movements in the consciousness.

Klesas

If yoga is the stilling of the fluctuations in the consciousness then practice is the act of examining what causes the consciousness to move. Patanjal i identifies five causes and names these klesa. The term klesa means afflictions or sufferings.

Avidya. Ignorance or lack of wisdom.

Pride. I ness

Raga. Attachment to pleasure

Dvesa. Aversion to pain

Abhinivesa. Clinging to life.

In his commentary on the Yoga Sutras BKS Iyengar writes Klesas (sufferings or afflictions) have 5 causes: ignorance, or lack of spiritual wisdom and understanding (avidya), pride or egoism (asmita), attachment (raga), aversion (dvesa), and fear of death and clinging to life ( abhinivesa).
The first two are intellectual defects, the next two emotional, and the last instinctual. They may be hidden, latent, attenuated or highly active.

The above afflictions affect us on all levels, intellectual, emotional and instinctual.

Intellectual

The lack of spiritual knowledge combined with pride or arrogance inflates the ego, causing conceit and the loss of one's sense of balance.

Emotional

Succumbing to excessive desires and attachments or allowing oneself to be carried away by expressions of hatred, creates disharmony between body and mind, which may lead to psychosomatic disorders.

Instincitive

The desire to prolong one's life and co ncern for one's own survival, makes one suspicious in dealings with others, and causes one to become selfish and self centred.

These five causes of afflictions that may be hidden, latent, attenuated or highly active infuse our actions and lead to suf fering. Patanjali directs us to apply the Yoga practices to understand and observe the klesas within our actions. In the passage below Iyengar notes:

The sadhaka must learn to locate the sources of the afflictions, in order to be able to nip them in the bu d through his yogic principles and disciplines'.

When we look at the klesas we see five causes of suffering.
These five causes reflect in the citta (consciousness) and cause it to fluctuate.
A question exists of how to search the source of afflictions?
How will we see the way they colour our actions?

Vrtti

The term Vrtti is used to name the five fluctuations in the consciousness.
In his commentary on the Yoga Sutras BKS Iyengar describes the way the residues from past experience affect the consciousnes s (citta).
.... If discriminative power is lacking, then these imprints, like quivering leaves, create fluctuations in words, thoughts and deeds, and restlessness in the self.

BKS Iyengar Light on the Yoga Sutras of Patanjali.

Chittavijnana of Yogasanas

Below is an except from the above book by Prashant S. Iyengar

Chapter 4
Asana is an iconographic position

"Iconography-the visual images and symbols used in a work of art or the study or interpretation of these."
Oxford dictionary of English

What is the difference between a statue and a murti? A statue is merely a peice of art by a sculptor, a figuration or a depiction of a person, but a murti is an icon.
For those who know and feel what a murti is, an iconographic structure is like a murti. A murti of God bestows courage, well-being, happiness, tranquility and nobility on us. It gives peaces to a deotee. A statue cannot do to us what a murti can. An icon is a living God, a celestial being. A ritual called prapratishtha is held that injects the five pranas into it and therefore to a devotee, the murti comes alive. This makes the idol animate, a celestial force in the terrestial world. Asasnas should become icons. In a yogasana, universal matter that is in the body starts manifesting and you no longer remain the usual mortal with limited abilities and capacities. Something is radiated from within as it radiates from the icon of God. The power, yogashakti, engenders from the body in the posture. Asanas give you benevolence, tranquility and virginity.

Asana as a spiritual sadhana

For example, we are doing an asana. how will you describe that? I have done an asana so I is the doer. Then something is done on the body, and the asana will be done. This is how you and me would be doing yogasana. However when a proficient yogi performs, he will not be using this expression. He would say Asanas are done on me, Sirsasna is done on me. He would try to access, culture and shape the I. This is yoga. As long as it is done on the body and for the body, it is not genuine yoga. Asanas are not done for the body but by the body. If they are by the body, they must be doing on something. what is that something? That is the I.
Suposse a neophyte and a proficient yogi are performing one asana side by side. The one difference we all spot is that the former does the pose clumsily and the latter does it beauifully and skillfuly. The most important thing will be missed and that is the neophyte will be doing it such that is pronoun I is the doer and that will be bloating his ego. The proficient yogi on the other hand will be doing it that his ego will be cultured.

Asana should be laid.

In vernacular language, performing an asana is expressed as laying an asana and not as being done or performed. Every asana is a seat, and a seat is always well laid. Laying is done with some skill and tenderness like you lay the bed for a restful sleep. Asana too should be laid. It is a misleading expression in English that asanas are done. The process of laying an asana is very different from the process of doing an asana. The very mode, mindset, drive and approach towards laying an asana would be different from doing it. Analyse an action, any action. We require a cognitive act. That is called as karmendriya kriya. Karmendriya kriya is of a different fabric for doing an asana. A conative act is a major component of an asana. Sensory forces, judments and mind must be involved int eh dexterous act of laying an asana.

Body as a tool to work on the consciousness.

One's mind depends upon the internal biochemistry, body chemistry influences ones mind greatly. To clarify, consider a disorder in the digestive system. This would amount not onnly to a diseased body conditon but a diseased mental condition. The same principle can be applied to the various systems in our body. Body-set (The term body seems inadequate as the realms of psysiological, organic, glandular, nervous system aspects need to be covered. Hence the term body set seems more acceptable and the mind set are mutually dependent on each other. It is very diffcult to come across a person who has an unhealthy organic system and a healthy mind or vice versa.

It must be understood that these seemingly physical postures work on the body, which in turn impact the mind. If a layman looks at a yogi in sirsasana, he merely thinks that the man is standing on the head instead of standing on the feet. The truth is that he stands on the head for a certain change in psychological state. Seeing a yogi in Padmasana, he thinks that the yogi has just crossed the legs and is sitting so, to work on the hip joint or knee joint. This is not the complete picture. The layman is not aware of the implied purport of asana.

The external postures affect the internal organic system. This will give access to the mind. The postures work internally along with the breath physiology to carve and sculpt the mind set, the state of mind. These seemingly different body positions work on different body elements and these elements infuuence the mind.

Asanas are done primarily to change the mental state, the mind set and then the deeper layers of the mind, up to the consciousness and conscience.

In yogasanas the interchanging roles of doer, doing and done is an excellent exercise that contributes towards meditativity. It also evolves the consciousness required in the business plane of life in negotiating various kinds of acts, the various karmas.

In learning yogasanas, I, which is a subjectivistic entity is initially objectified. However, in an accomplised asana, I, is neither subjective or objective. There is just the mere witnessing state. That is the greatest lesson that the asana gives. One has to realise how it works on the consciousness with kartavya buddhi, that is, a sense of duty mindedness in executing the act.

Asanas performed on the yoga mat can be a lesson of life. It works on reforming the I ness, mindset, disposition and inclination of the mind. The evolution contributes for evolution of the chitta. If your drive evolves, it contributes to chitta, and if your asanas evolve it contributes to the chitta. The practitioner that improves, the chitta gets the benefit of improvement. That is how the chitta evolves rapidly in the process of yogasanas.

Asana as a spritual pursuit

The definition of asana is sthira sukham asanam. in an asana, one should be stable, firm and comfortable in the body and mind. To understand better, consider your house. There is a sense of comfort, security and safely. Now imagine your house with all the shutters of the doors and windows removed. Will the same sense of comfort, security and safety remain?
Theoretical philosophers have failed to understand the implications of this sutra. they say that the asana should be simple, easy and comfortable. That is not a complete picture. While you are in an asana, it should be such that you fee secure as you feel in your house, so it is not merely taking a comfortable and easy posture. You should feel secure, safe and comfortable for the period of time that you are in the pose. One must go behind the scenes and understand what leads us to feelings of safety, security and comfort. to feel so in your house, there should not be an unmonitored entry of things from outside or an unmonitored exit of things from inside. Similarly in asanas you should have the ability to provide the facility for things that should enter and exit, for example, you must have exit doors for inertia and dullness of the body, and entrance doors for alertness and sensitivity. This control is important in an asana, when you are going to stay in the pose for some duration of time. This process can be undertaken by the implementation of kriyas and mudras.

Asanas can provide a subjective lesson of mental states and this can be knowledge in the true sense of the term.

Role of other limbs of Astanga yoga

One will never perfect asana by merely practising asana, even if done rigorously. The practise will be lopsided and incomplete. The accomplishment in asanas will come only by an integral practice of Astanga yoga.

If one becomes profound in any of the other 7 limbs of Astanga yoga, it would give you a quantum leap in asanas. The management of psyche, mind, ego, intelligence and emotions would be far more refined in pranayama onward sadhana. This will contribute towards asanas. The several kriyas that are seen and studied in asanas wil be refined better by pranayama and thereafter asana kriyas will also become more refined. Management of chakras, pranas amd vayus by pranayama and thereafter asana kriyas would also become more refined. Management of chakras, pranas and vayus by pranayama is also significant. Each limb can thus contribute to asana. So when you have such a graduation in instruments, tools and applications, it would certainly give a quantum leap in asanas. The point is that the topic of yogasanas will not end in yogasanas. If you want to have a better understanding of asanas you have to look into the subsequent limbs of astanga yoga.

Yogasana is a substrate for knowledge

Yogasanas are not postures as they are rendered into English, in the beginning, asana is posture, an exercise for the body. Actually, asana is a seat for the consciousness to go into meditation.

Conativity, Sensitivity, Perceptivity, Cognition,Deliberation, Pensivity, Reflectivity, Meditativity

This inner equation can be understood easily when approached in reverse. Meditativity can effuse out of reflectivity, reflectivity requires pensivity and pensivity requires a thought profound state.
Asanas are precisely that.

Thought profound state!


"Singularity of purpose should be your aim." —BKS Iyengar


Read more about yoga here....

YOGA AND THE NEW MILLENIUM

by
Prashant S. Iyengar


You all know that yoga existed before our Guru-ji appeared on the planet.You have heard about what Guru-ji has done for yoga but do you know what he has done for yoga? On one hand, you know. On the other
OUR SYSTEM


You all A reservation before attending the first class, to discuss the appropriate class for the student is suggested. Check the news section for upcoming holiday dates or contact the Tokyo Iyengar Yoga Circle at:


Email: yoga@rajy.org

.


"Activity and passivity must go together in asanas." —BKS Iyengar

Read more about yoga here....